So, Nicole inspired me to make a craft blog. I like to make things. Since I am living in New York, I have to deal with the winter. It sucks, but it also inspires me to make warm things. Gloves are nice, here are some mohair ones I made with beautiful handspun yarn from New Hampshire.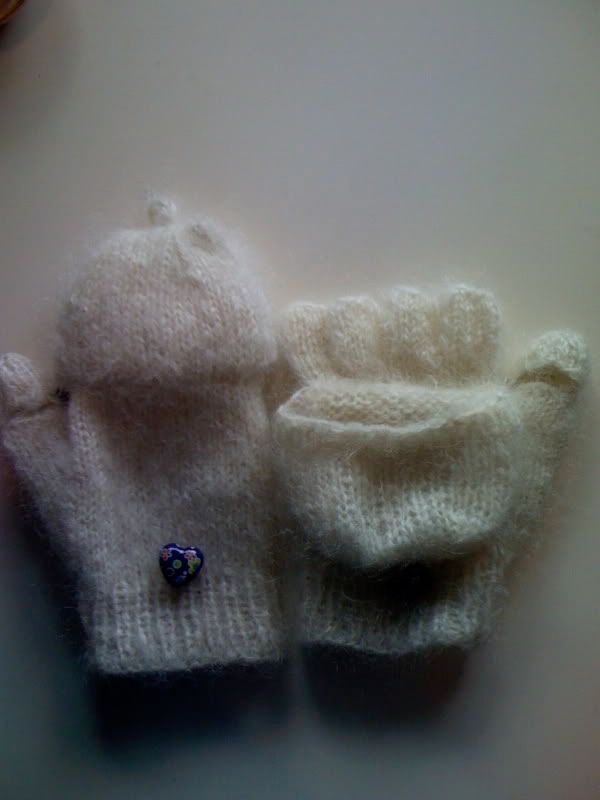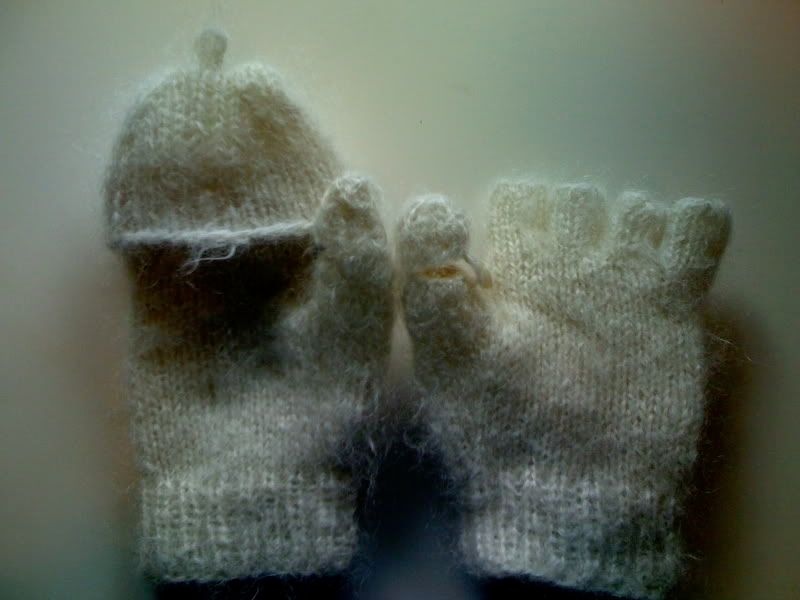 These convertible fingerless gloves took me about a day each, and they can also be mittens. there's a little loop at the top so you can button the mitten cover down. The thumbs also come off, just in case you want to give somebody a bare thumbs up.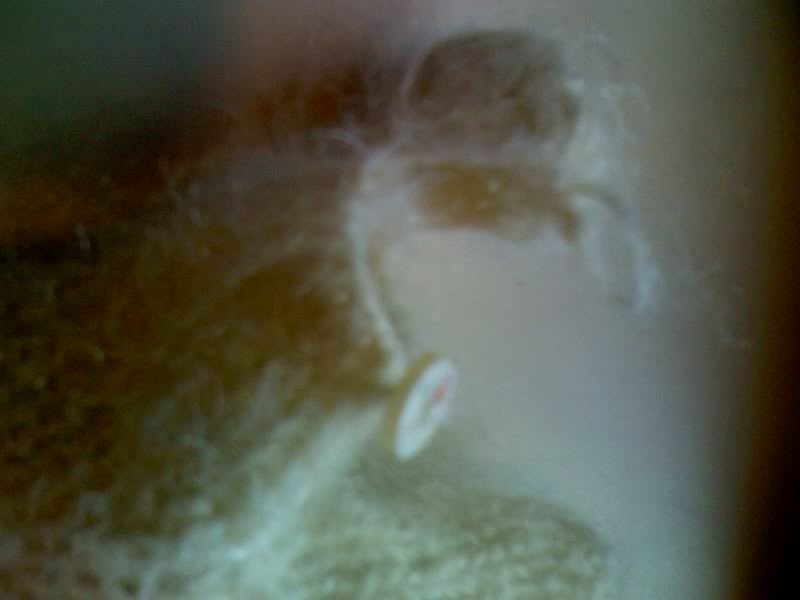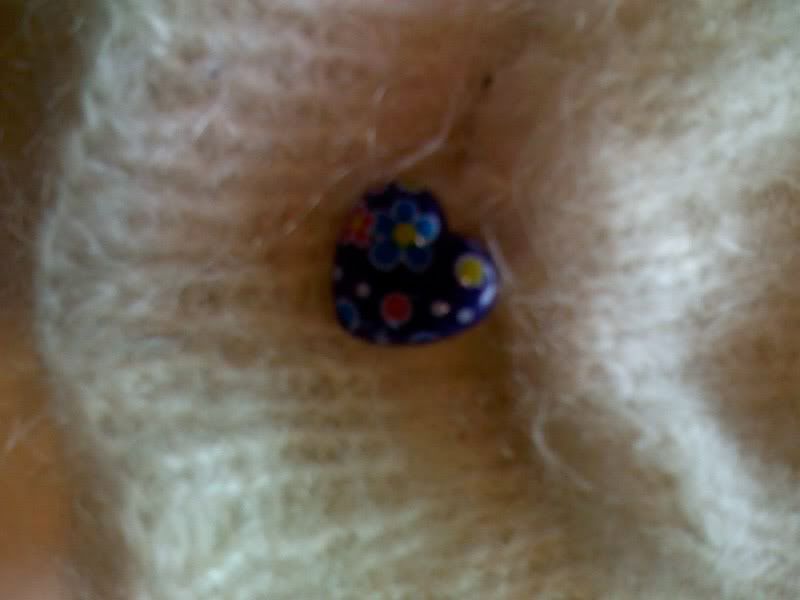 I basically used a pattern from knitty for the basic glove construction, then made up the mitten top and thumb cover. I knit them on double pointed needles with two strands of the mohair. They are super warm and really soft, the only problem is that they're white, meaning that they will get dirty quickly. oh well!